sparrowing
the night of watching 4.22, me and

fadedrunes
made pie!
I wanted to try a cut-out crust on top, and at first I thought, maybe the Devil's Gate symbol from AHBL...but then I was like, hey, how bout something more S4? And since I'd already done the Devil's Trap from Bobby's panic room, I figured, hey, how about Anna's GTFO Angels symbol?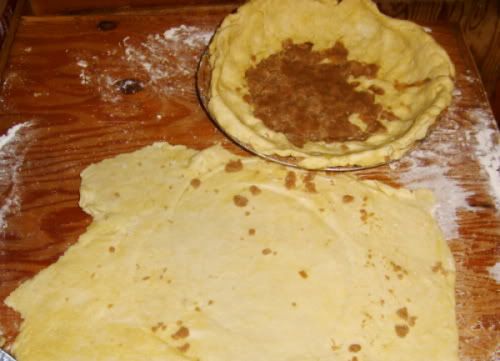 so we had this awkward, half-fallen apart store-bought bottom crust. Sara made moar crust and reconstructed it.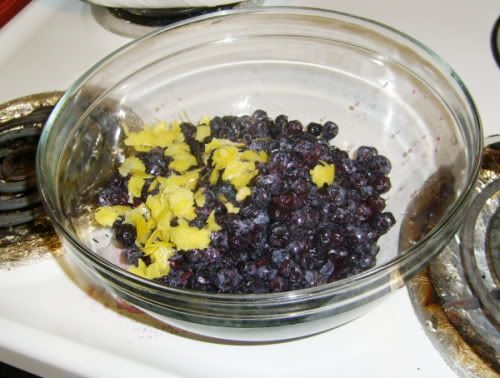 OM NOM LEMON BLUEBERRY PIE. (we also stuck crushed walnuts on top)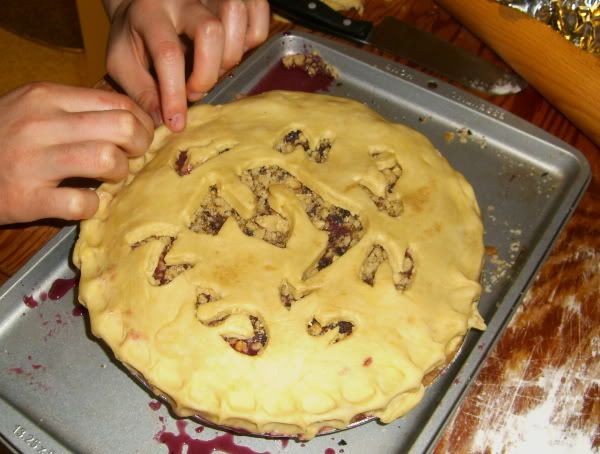 so the first time I did the crust I forgot to put anything under it, so when I flipped it over it died.
consequently I redid it really quickly and the crust was really thick and the knife I was using was way too huge but hey.



and then I was all WHOOPOS I forgot the circle. but blueberry juice, kinda like blood, yes? it'll work.



MMM PIE



I LOVES ME SOME PIE

it was DELICIOUS, let me tell you.